How Long Will My Business Be Shut Down During Fire Restoration?
6/25/2020 (Permalink)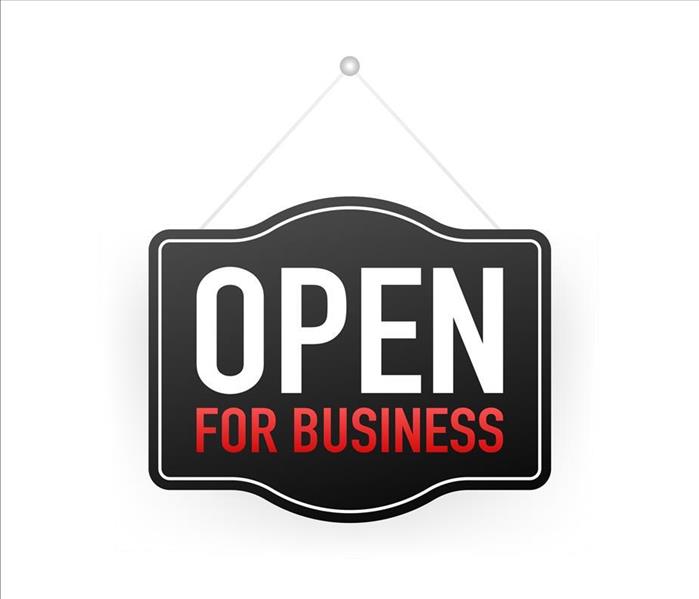 We understand the importance of getting back to business as usual. Call SERVPRO for quick fire damage restoration services.
SERVPRO Works Fast to Tackle Fire Damage – Get Your North Marysville Business Back Up and Running Sooner with Our Help!
Any time a fire takes place, it leaves behind charred debris, ash, soot, and smoke residues. You never want these things to linger in your place of business, so calling in the help of the trained experts gets the job done. In addition to the techniques and methods that SERVPRO has to offer, we have also perfected our craft to ensure you get your business up and running faster. All you have to do is give us a call 24/7, and we can be there in as little as four hours or less to start with the assessment and planning to restore your North Marysville business.
Can I Enter My Business After the Fire?
Once your commercial business suffers fire damage in North Marysville, it might seem as though it is safe to enter after the fire gets extinguished. However, even after the first responders give the okay, you run the risk of creating more damage by entering and not knowing how to navigate the fire loss areas. After our IICRC-certified team arrives, we go through the commercial space to do a thorough assessment of the damage. During this time, we take not of all charred debris, potential hazards, begin to formulate a plan on the best way to proceed safely and effectively.
When we get called for a fire damage project, we work through the following steps:
Securing the interior of your commercial space – ensures that the structure is safe and that we may proceed with the cleanup and restoration phases.
Taking note of all potential hazards from a safety standpoint so that we can plan accordingly.
Any risks are addressed right away – this includes exposed wiring, burned sheetrock, electrical dangers, and broken or hanging lighting fixtures.
After the crew chief finishes with the initial assessment, the team can then start with the removal of severely burnt and unsalvageable items. Depending on fire loss severity, some articles and inventory inside your business must be carefully disposed of and replaced. Our team does whatever we can to salvage items within your business using a range of advanced cleaning and restoration techniques.
What Determines Which Building Materials Must be Replaced?
There are times when partial removal of building materials will do, but others may call for complete demolition and full replacement. We take each project and treat it individually, using measures such as:
Partial Removal/Controlled Demolition: If wooden studs show a little charring, we may use steel brushes or slight agitation to remove it. The studs will then be sealed and finished. For drywall showing a small amount of soot or smoke damage, we might be able to seal and repaint to keep foul odors from lingering.
Specialized Techniques: SERVPRO has a broad range of techniques that help to address significant charring. Options include sanding, dry ice blasting, or soda blasting to remove charring.
Will There Be Leftover Smoke Damage?
Regardless of the size of your commercial fire, smoke odors always pose a unique challenge from a restoration standpoint. Luckily, we have the latest techniques and equipment geared toward foul odor removal so that we can leave the interior of your business "Like it never even happened." How we proceed will depend on the smoke that developed from the materials that burned.
Dry Smoke – This smoke comes from a fast-burning fire with higher temperatures, generally including materials like wood and paper.
Wet Smoke – This is smoke generated at lower temperatures, usually from burning plastics or rubber. The residue forms in a manner where it becomes sticky and 'webs' – this makes it difficult to clean without specific measures.
SERVPRO's Green Fleet comes with a vast assortment of deodorizing and cleaning tools to eliminate foul smoke odors in your business, such as:
Air Scrubbers – These help to remove airborne particles from the environment.
Injection Devices – These help by putting deodorizers into confined spaces, upholstery, carpeting, and more.
Fogging Equipment – We have both wet and dry fogging equipment available. Dry foggers, also known as thermal foggers, take solvent-based deodorants and turn them into a vapor that reacts with odor-causing particulates. Wet foggers atomize liquid deodorants, turning them into a fine mist that binds to odorous elements to facilitate easy removal.
Before we wrap up your fire damage project, we ensure that your business's interior is thoroughly cleaned and free of foul odors. We use EPA-registered cleaning agents and deodorizers that return the interior of your commercial space to preloss condition. Everything is clean and ready for you to resume normal operations without reminding your employees or customers of the fire.
SERVPRO of Marysville/Arlington has you covered when you are dealing with fire damage in your business. Call (360) 658-0506 to have a crew deployed to your location whenever you need us.