Can Appliances Be Saved After a Fire in Marysville?
6/4/2021 (Permalink)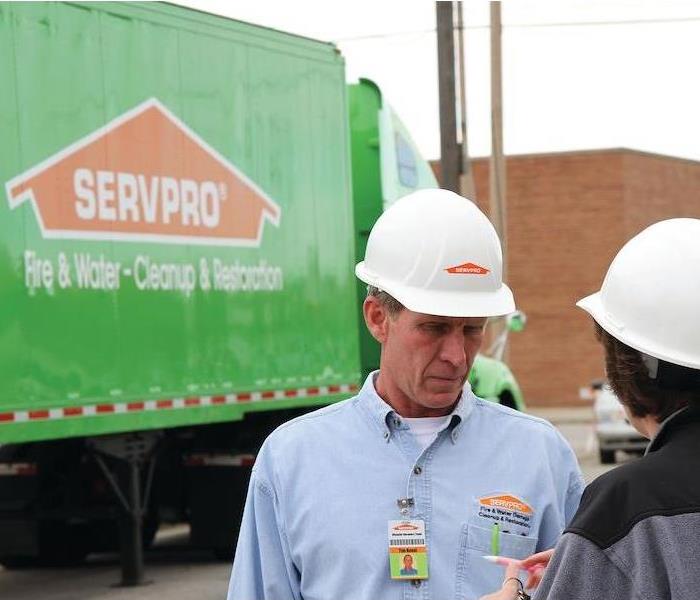 After a fire incident takes place. You can trust that your home is in good hands with the experienced technicians at SERVPRO.
SERVPRO Provides Fire Damage Restoration in Marysville That Can Often Restore the Content of the Home
Many times, fire damaged appliances cannot be saved if they were impacted directly by the fire. However, if the damage is mostly from smoke and soot residue, they can often be cleaned.
Cleaning Appliances with Proprietary Cleaning Agents
Fire damage restoration in Marysville homes involves many processes. Appliances such as dishwashers, refrigerators, and washing machines can suffer from smoke residue damage, even when the fire did not touch them directly. When our technicians clean appliances, they use techniques similar to those when cleaning hard-surfaced furniture. Wet cleaning and polishing are the most common methods used. Ways we clean appliances include:
Using water-based cleaners such as Wall and All Surface cleaners on non-porous surfaces.
Adding Industrial Cleaner to increase the alkalinity of the cleaner when tough situations involving smoke and grease occur.
Using Fire Star to remove heavy smoke damage.
Thoroughly rinsing appliances after cleaning.
Use Wood Crème Paste on surfaces with yellowing from the heat.
Fire damaged homes require special restoration methods, and our techs have the training and experience needed to bring those methods to your home. We provide:
Fire damage restoration
House fire clean up
Fire and smoke damage mitigation
Smoke remediation
For professional water and fire damage restorations, contact SERVPRO of Marysville / Arlington at (360) 658-0506.