How We Determine the Effectiveness of Drying Equipment in Marysville Homes
10/28/2021 (Permalink)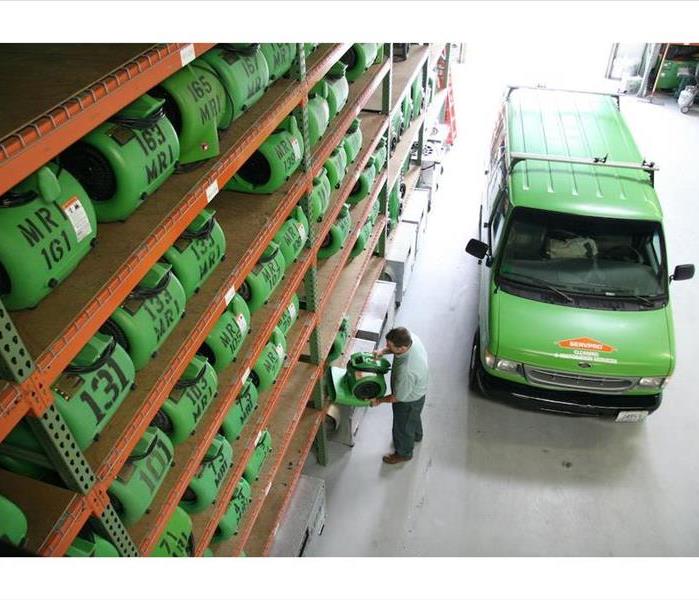 SERVPRO uses state of the art moisture detection and drying equipment in your home for thorough drying after a water incident takes place.
Equipment and Proven Practices Help Determine How to Maintain Efficient Restoration for Water-Damaged Marysville Properties.
Any drying effort is made more efficient through continual monitoring and tracking of progress. Understanding the correlation of placed units to lower humidity and moisture content shows when reconfiguration is needed.
Moisture Monitoring for Air Movers
Effective water removal for Marysville homes and businesses begins with properly placing and managing drying tools to eliminate trapped moisture in building materials and contents efficiently. The use of moisture monitoring equipment, especially surface meters where vapor barriers might exist, can express the effectiveness of our units like:
Centrifugal air movers
Axial air movers
Low-profile air movers
Calculating Grain Depression
Dehumidifiers work by taking in moist air and discharging a drier output with the exhausting. Understanding the effectiveness of placed units can show where additional drying and moisture removal units are necessary. Calculating grain depression is a correlation between the difference of the intake moisture level versus the output product.
Tracking the Drying Process with Proprietary Software
SERVPRO DryBook is exclusive software that our professionals use to calculate many aspects of the drying and restoration process. For example, the DryBook software calculates grain depression for our technicians to directly express how effective dehumidification places throughout the house have become. Likewise, this form of record-keeping keeps our technicians, administrators, and even third parties like the insurance company knowledgeable about progress.
We have many advanced strategies to monitor and maintain effective drying solutions for area homes and businesses. From our software with DryBook to our commitment to the top evaporative drying equipment in the industry, we can help. Our SERVPRO of Marysville / Arlington team is standing by at (360) 658-0506.