Choosing How to Dry Water Damage in Marysville Homes
4/24/2023 (Permalink)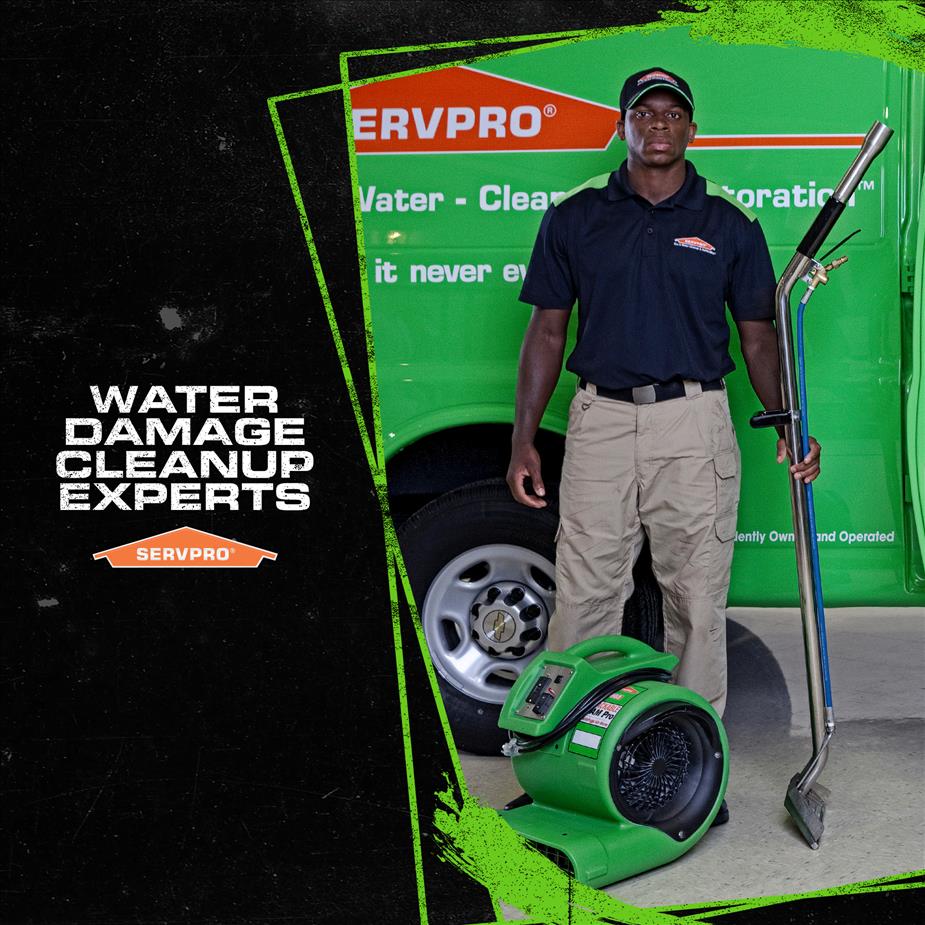 Call our SERVPRO water damage cleanup experts in Marysville 24/7. We're Faster To Any Size Disaster!
Finding the Right System Against Water Damage
While the issue of water damage might not be a new concept for our experienced SERVPRO team, managing the situation is unique. The same techniques do not work from one property to the next, at least not as efficiently. Therefore, we must evaluate the conditions of the property to choose the most effective strategies for drying your residence.
How An Open System of Drying Works
Addressing water damage in Marysville homes often uses an open drying system. This effort introduces air from outside the structure to help remove moisture and dry wet materials inside the house. This approach is helpful when conditions outside are warm and dry. However, humidity outside the home must be noticeably lower than the wet conditions inside to be effective.
There are potential issues with an open system, primarily when the external conditions are not ideal for effective drying. Some of these factors include:
High humidity outside
Cold air that must be heated
Humid, cool air
The Closed System Approach
The advantage of a closed system, or manipulating the specific conditions within the house, is that we can carefully and continually monitor factors like temperature, airflow, and humidity. In addition, the drying areas are sealed and contained to ensure that the equipment involved only impacts the desired location.
To achieve this, our SERVPRO team works to establish physical containment with temporary barriers. For example, we can seal over structural openings to the wet room with polypropylene sheeting and framing to increase the impact and efficiency of portable heaters, air movers, and dehumidifiers operating in the space. We might still use existing ventilation to exhaust outside.
Clearing water damage from your home involves several techniques and approaches. Our experience and equipment allow us to manage unique situations with a custom drying strategy. Call SERVPRO of Marysville / Arlington at (360) 658-0506.