Maryville Property Suffered a Water Loss? Don't Wait, Call SERVPRO!
2/1/2020 (Permalink)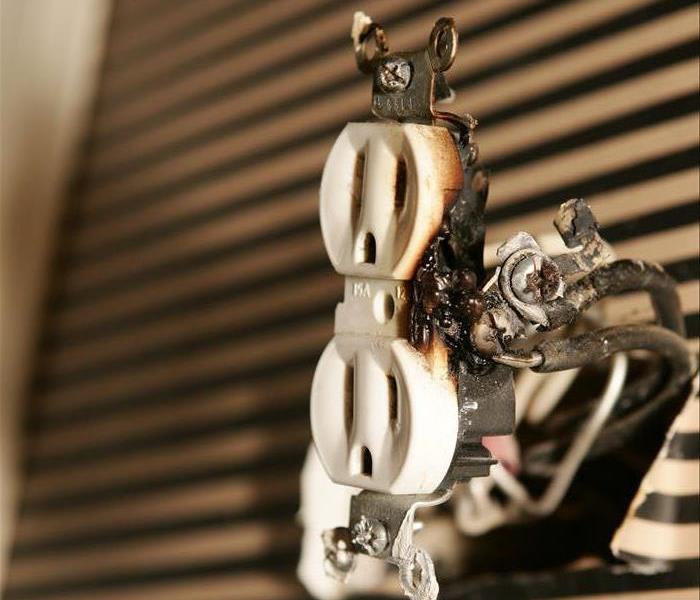 Don't Be "Shocked" by Water Damage Cleanup and Restoration Pricing!! Call SERVPRO Out to Your Water Damaged Marysville Home
Common Electrical Hazards After Water Damage in Marysville Homes
When consumer electronics receive exposure to water, they are not automatically a loss. On a case by case basis, SERVPRO technicians can arrange to have a professional inspect the devices and determine if they have the potential for restorability.

First and foremost, when dealing with water damage in Marysville properties, the technicians perform each task in the restoration process with the utmost safety in mind. Here are some of the most frequently seen situations with electronics and water.

Water in Light Fixtures
When a water loss event happens, such as a leak from a room or a floor above, it can be dangerous to turn on lights if the fixture takes on water. For safety reasons, do not test lights when ceilings show staining or other signs of excessive moisture.

Water That Reaches Outlets
In cases where the water has reached the outlet in a room, homeowners and pets should avoid the wet area until SERVPRO techs arrive on-site due to the danger of electrical shock. Water can migrate through the wall voids and coat the wiring and switches with water. The technicians have the experience to work safely in these conditions and the submersible pumps to remove the water. This is a situation that commonly happens when there are outlets on the floor and in crawlspace, basement, and flood damage scenarios.

Safety Precautions
When the technicians de-energize a worksite, they ensure that no one can turn the electricity back on in the home, and use a lockout device at the panel. Having no electricity in the house is not an issue that holds up the restoration services process, as the SERVPRO technicians bring their generators to power their water extraction and drying equipment. Portable generators are readily available on our Green Fleet.

Appliances and Computers
In the case of water damage to various devices and computer equipment, the technicians rely on both the approval of the insurance adjuster and homeowner to bring in a certified professional to do any needed repairs. This is an area of restoration that must be done by certified repairmen.

SERVPRO of Marysville / Arlington (360) 658-0506 has the tools and experience to safely clean up and restore your home from water damage, and make the loss "Like it never even happened."
Here is our local area.