Marysville Properties Stricken with Fire Damage Require Professional Intervention
8/3/2021 (Permalink)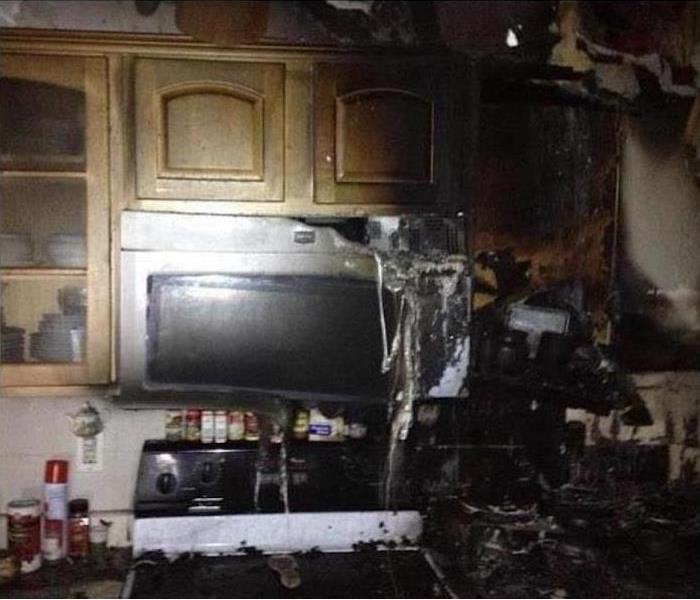 Fire damage can be overwhelming. SERVPRO always has a team on standby to deploy to your home and begin the restoration process.
Calling SERVPRO to Your Marysville Home Ensures Fast, Efficient Fire Damage Restoration
Whether your Marysville property got hit with a garage fire or your kitchen caught the brunt of a recent blaze, you have a lot of work ahead of you to restore everything to pre-fire condition. Handling the cleanup of fire damaged homes is something SERVPRO does best, and we have the staffing, proven methods, and equipment to get it done fast. Rather than stumbling over debris and trying to determine what you can salvage or not, this is a job best left to skilled fire and smoke damage professionals.
How can SERVPRO assist with fire damage in Marysville?
Any Marysville homeowner trying to initiate house fire cleanup on their own will get quickly overwhelmed. Not only that, but DIY methods often make the situation worse. Skilled IICRC-certified technicians know how to handle smoke remediation, charred debris, and safety issues to develop a plan for saving you both time and money. The best news is that SERVPRO is available 24-hours a day, so we are always on standby when you need us.
Handling or tossing debris after a fire event is only part of the process. SERVPRO restorers utilize various tools and cleaning methods to address smoke damage and residue so that your interior gets back to normal. Some of the methods used on fire and smoke damage restoration and cleanup jobs include:
Spray & Wipe –This method is done by spraying a cleaning agent onto a surface, then wiping away residue with a clean cloth.
Dry Cleaning –Dry cleaning with brushes, sponges, and vacuums helps pull up non-greasy, light-to-medium smoke residue.
Wet Cleaning –Wet methods for cleaning, with or without a cleaning agent, helps remove residue that is moderate to heavy.
Other Techniques –We adjust our cleaning plan based on the level of soiling and materials. Some of the other techniques may include sanding, soda blasting, and immersion cleaning.
Contact SERVPRO of Marysville/Arlington by calling (360) 658-0506 when you need help with fire damage at your property!