Air Mover Drying During Water Restoration in Marysville Homes
11/30/2022 (Permalink)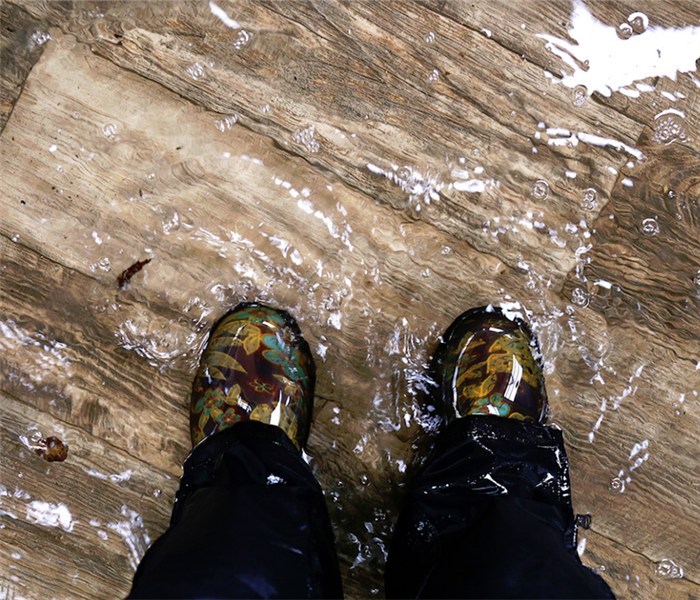 Dealing with recent flooding or other storm damage? Contact SERVPRO immediately for water removal and other remediation services. We are standing by.
How Air Movers Help Residential Water Restoration
Water damage is among the most common threats to homes and businesses, so it makes sense that this is the emergency our SERVPRO team prepares most to face. Stocked trailers feature helpful tools like extractors and heaters, but most importantly, we arrive with air movers.
The Importance of Air Movers
When water restoration for Marysville homes must occur, few tools in our inventory carry the weight of this entire process like air movers. Creating a continuous and controlled airflow through the structure is one of the key elements to efficient drying and recovery. There are multiple types of high-velocity air movers in our inventory arriving with the SERVPRO Green Fleet, including:
Axial
Centrifugal
Low-Profile
Overcoming Moisture Barriers
As materials dry, it is common for a cool air barrier to form several inches above the surface of this material. This is created by the moisture emitted during evaporation but creates an obstacle for continuous drying. Centrifugal air movers are designed to focus blasts of air that penetrate this cool barrier with warm air and continue to provide efficient drying results.

Increasing Production Values
Continued and stable production of the drying tools is the objective of our restoration team. We want to produce a constant drying solution wherever wet surfaces exist. We continually monitor the progress of the tools we place in the house and record data in the SERVPRO DryBook software to track this entire process. Repositioning air movers is paramount to effective and efficient evaporation.
Water restoration in Marysville is a product of dozens of drying tools and products working together towards an established recovery goal. One of the key elements in this process is the air mover. Our SERVPRO of Marysville / Arlington team will show you the efficiency of our equipment when disasters strike - call today at (360) 658-0506.